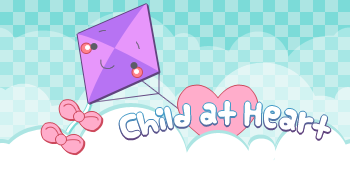 At my university we do something called a "senior show" where the graduating art students each get a space in the gallery to show their work. My senior show officially opened today! It features my graphic design portfolio as well as some of my other artwork. I worked really hard on it, so it's great to see it all up and put together. If you're in the Missouri area, feel free to come see it. It's at the Gallery of Art & Design at University of Central Missouri, 217 Clark Street, Warrensburg, MO, 64093. The gallery hours are Monday-Friday 8am - 5pm, Thursday 8am - 8pm, and Saturday 12pm - 4pm. The show will be up until May 4th. If you come by, there's a book for you to sign and leave comments in so I know you came, and you can feel free to take business cards.
Were you interested in ordering a necklace from
Dorky Dino
, but want a necklace longer than 16"? I now have 18" necklace chains available. If you'd like that with your necklace just put it in your note when you order from
Etsy
, or contact me for a custom order.
Today I have a feature on Pokemon!