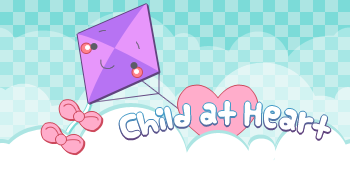 I have lots of updates today! I got back from Visioncon on Sunday, and it was a blast! I hope to be able to go to many more conventions after this. They are lots of fun, and great for meeting people!
I'm happy to announce I've been published in Gridlock Magazine, an online men's magazine based in the UK. They will be publishing comics from
Failure Confetti
, my webcomic, and to start off they did an interview with me which can be read
here
. Read it to learn a little more about me and my art.
Some of my photographs have been accepted through the deviantART Stock Project into
Fotolia
. That means you can purchase my photos for stock use, and I get paid when my photos are used. As of right now, they can't all be found in one place, but I'll list them for you:
"
Sushi
"
"
Cheese Grater
"
"
Putting the Pieces Together
"
"
Colorful Crane
"
"
Autism Spectrum Awareness
"
"
Sweetie
"
"
Kiwi
"
"
Refraction
"
I heard about a project Picture A Healthier World is doing called
Share Your Heart for Haiti
and wanted to participate, so I donated my photo "Be True". Soon it will be available for purchase through their website and all proceeds will go to help Haiti. They're also having a contest to see which photo will get the most "likes" and the winner will receive a $50 Amazon gift card, and a print of their choice. If you'd like, I'd love if you could vote for my photo by clicking
here
and then clicking "like". Thank you!
And of course, here's another feature of awesome portrait photography.
:thumb206788968: