Contest ends tonight (12/16/13) at midnight (Central), so if you haven't entered yet, now is your chance!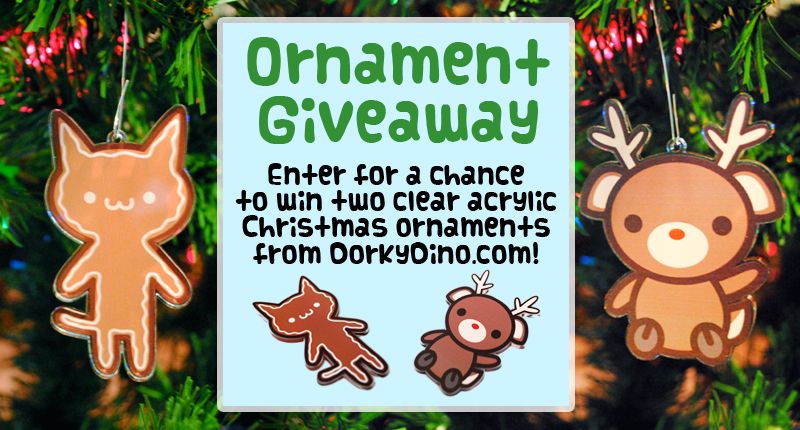 That's right, it's giveaway time!



Lots of different ways to enter! The more entries you earn the better your chances!

These beautiful clear ornaments were an added bonus sample from my printer, and I've decided to pass them on to you! I currently only have two sets and will give one away, and if I get enough entries I might give TWO pairs away! Because the acrylic is clear, you can see the design from either side and Christmas tree lights make the edges glisten beautifully!

The giveaway will end Monday, December 16th and the winner will be announced within 48 hours.